Management Macro
The Macro
Accessible from traffic -> Macro (or Ctrl + m) or from the preferences window to starting AlarmeJT.
This has two side window, use a series of 16 buttons appear, both in orange, those in the top left, are reserved to the Free Text field WSJT-x. You will therefore find macro 'Your call RRR 73' for the first and resumed first name corresponding with a 73 for the second. The name is taken directly from the HamQTH information.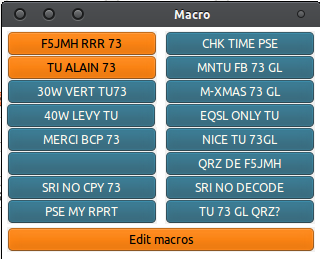 By clicking 'Edit Macros', the window turns into this: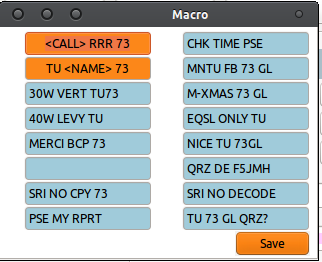 You can add or edit your own macros.
When finished, click 'Submit'.
Note: The first two macros are not modifiable.
Published on Thursday, 16 June 2016 by F5JMH